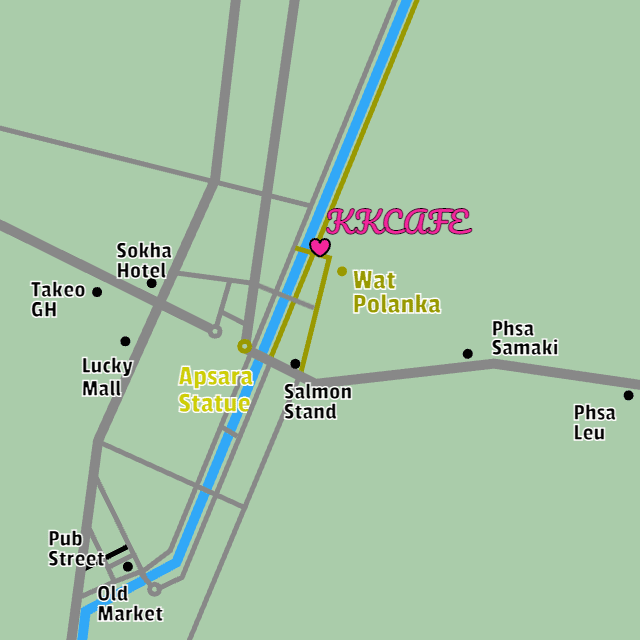 Access from all parts of the city.
First, aim for the Apsara Statue.
From the Old Market, head straight north along the Siem Reap River.
From Phsar Leu or Sokha Hotel, head towards the Siem Reap River.
Access from Apsara Statue.
The Apsara Statue is located at the intersection of the Siem Reap River and Route 6.
If you are in the Apsara Statue, cross the bridge and then turn left.
If you are on the opposite bank of the Apsara Statue, turn right before the bridge.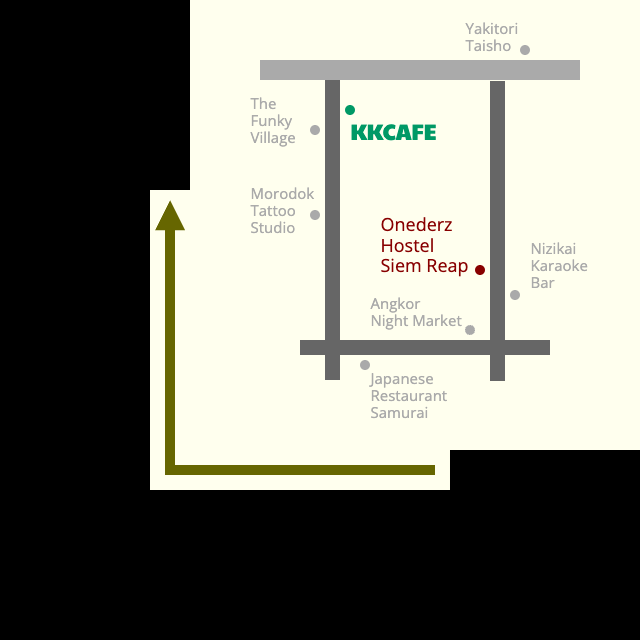 Around KKCAFE.
Assuming the bridge of the Apsara Statue is the 0th, go north and you will find KKCAFE at the foot of the number 2 bridge.
There is a temple called Wat Po Lanka near KKCAFE. This temple is not a ruin, but a modern temple.
If you cross near the entrance of the temple, it is a 1-minute walk from there to the Siem Reap River. KKCAFE is just before the bridge, next to the bakery.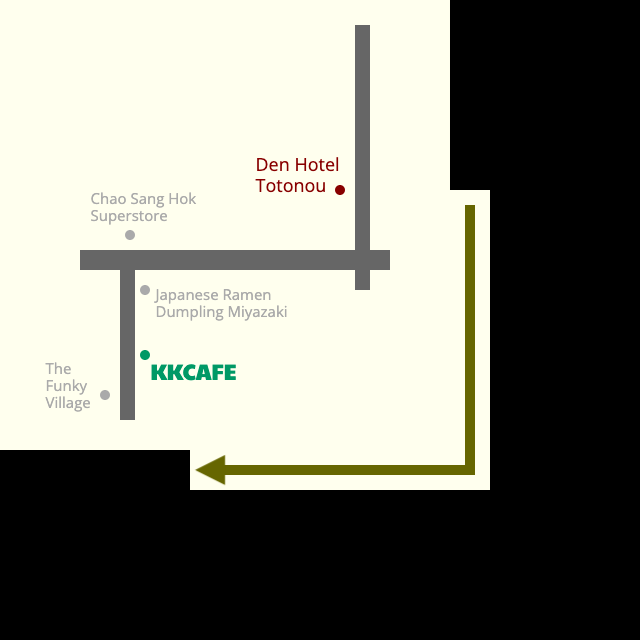 On the Google Maps.
👇👇👇 You can also access Google Maps here and share it with someone.KKCAFE - Google Maps
KKCAFE Angkor > Maps
KKCAFE